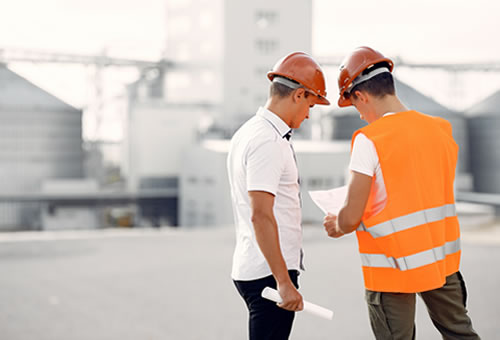 on-site Site management
The chosen Construction company can start the Project after all the above mentioned processes. The most important thing is to follow the detailed time schedule with satisfying quality made at the beginning of the Project. If any of the subcontractors are behind the schedule then the entire Project can be delayed or significant additional costs may arise. You need to have experienced project managers and supervisors in all fields (mechanical, civil, electrical) to control the schedule and quality of the Project.
The execution of the Project must be documented with Progress reports which gives an information to the Investor to follow the project ststus and foresee upcoming issues.
Öko Consulting provides project management services to Investors during construction. We provide engineering services during construction including technical supervision, reporting and also carry out technical due diligence. We act on behalf of the Investor during construction including commissioning, contract close out, HSE, QA supervision and cost control.
We provide the proper technical control of the main fields to make sure the executed technical work done matches the contracted requirements.
Our collegues will come up with technical advices in case there is a problem during the Project.
Our Project Managers will supervise the construction and make weekly and monthly reports about the progress, changes, Budget control, milestones, HSE and all other issues that may arise during the Project.
It is very important that we monitors the Project " through the eye of the good Landlord."
This will ensure that we pick up on any issue and manage them on time.
Do you need project management support for your project in Hungary? Contact us, we are happy to help!